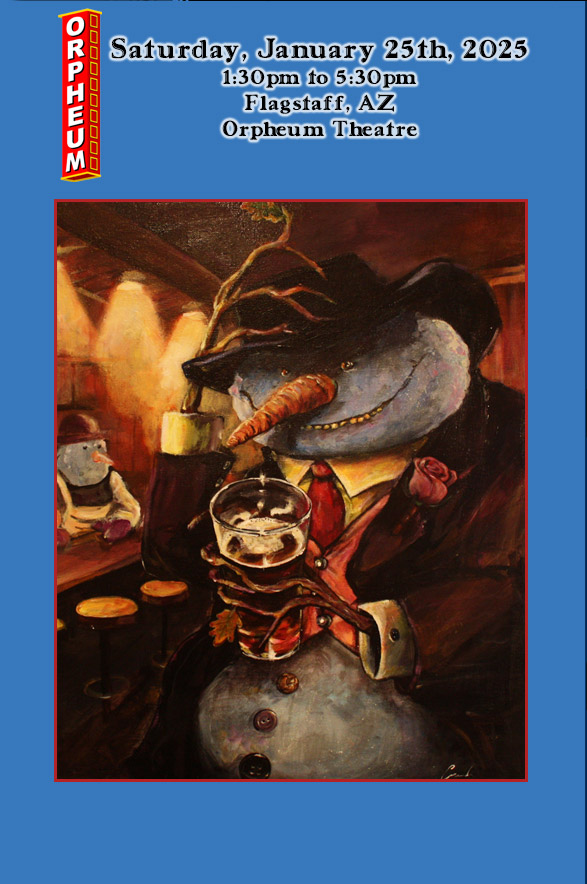 Thank you, Flagstaff, for a fantastic 2017 BrewHaHa! We will be back on January 20th, 2018.
2017's Award Winners:
Snowman's Choice Award winners:
1st) That Brewery ESB, 2nd) Upslope Brown Ale, 3rd) Goose Island Sophie

People's Choice Award winners:
1st) Mother Road Tower Station IPA, 2nd) Dark Sky Roasted & Toasted, 3rd) Sonoran White Chocolate.

BrewHaHa will feature over 50 local, regional, and western breweries and over 100 different craft beers. There will be live music featuring Flagstaff's Giant Steps Jazz. BrewHaHa will also include the Snowman's Choice Award (judged by members of the local homebrewers club) for best brew and the People's Choice Award.

This event is presented in partnership with Habitat for Humanity of Flagstaff which will receive a percentage of proceeds. This one-of-a-kind event will celebrate local flavor, great views from the High Country Conference Center, and most of all come out and enjoy the best beers in the world!
Bratwursts will be available for purchase.
BUY TICKETS NOW